We Mourn the Loss of Our President, Emily Finley
On Thursday, April 6th at around 5PM, Emily Finley, our President, passed away peacefully in her sleep at home after a long battle with lung cancer. Her family is requesting prayers during this difficult time.

Emily was truly a gift from God. She has touched the lives of so many people all over the world and she will be terribly missed. In lieu of flowers, contributions may be made in her honor to Redeemer Lutheran Church, 1915 S. New Hope Rd., Gastonia, NC, or to the American Cancer Society.

To all of our loyal customers and friends, our office will be closed Friday, April 7th and Monday, April 10th, but we will be monitoring email and voicemail over the next few days and will assist you as best we can with any urgent matters. We will share visitation and funeral arrangements as soon as they have been finalized and Pantron Automation will reopen after we have had time to mourn her loss.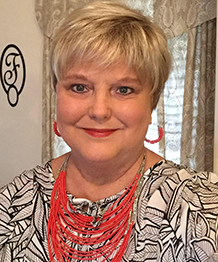 Emily Aiken Finley (1957-2017)